How To Motivate Students To Do Homework
Put an End to
Homework Horror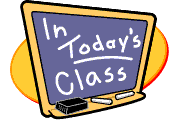 If your students are showing a lack of interest in your homework assignments, it may not be your students -- it may be the assignments! Author Nancy Paulu has some advice for teachers who want to make the most out of schoolwork done at home! Included: Three educators share their best ideas for keeping students informed, interested, and on task! Plus links to a handful of school homework policies!
"Homework remains one of the biggest challenges and concerns facing teachers today," author Nancy Paulu told Education World. "Many teachers say they have a hard time creating meaningful and appropriate homework assignments and getting students to complete the assignments successfully."
Read
More About It!
Read these homework-related stories from the Education World archives:

Homework Takes a Hit
An Education World e-interview with John Buell, co-author of the controversial book The End of Homework: How Homework Disrupts Families, Overburdens Children, and Limits Learning.

Help for Homework Hassles
How can teachers motivate students to do their homework? How would teachers handle kids who just don't care? More advice as Education World explores ways to ease homework hassles.

The Homework Dilemma: How Much Should Parents Get Involved?
What can teachers do to help parents help their children with homework?
 
As a researcher, writer, and editor for the U.S. Department of Education since 1986, Paulu has written many books on education reform. They include Helping Your Child With Homework and Helping Your Student With Homework: A Guide for Teachers. Paulu has a clear view of the teacher's perspective on homework. As a mother of two children, a daughter who is nine and a son who is five, Paulu has firsthand knowledge of the parent's perspective too!
"The challenges are tied partly to the world in which students live," Paulu explained. "Students have more activities and options that compete for their time, such as jobs, sports, and television. Many parents have less time and less energy to monitor assignments. Some teachers report that there's less of a stigma today for students who fail to complete assignments.
"More children today have personal difficulties that are associated with a host of problems in school, including the ability to complete homework successfully," added Paulu. "Those difficulties include troubled or unstable home lives, lack of positive adult role models, and a high rate of mobility found among families who move their children from school to school."
FINDING THE PERFECT MATCH
Fortunately, Paulu suggests, teachers can take positive steps to lessen the impact of these influences from outside the school. The first step is to create good assignments that are well matched to the students. She says that this is the best way to increase the likelihood that the assignments will be completed successfully.
Paulu shared with Education World a list of homework tips from her book Helping Your Students With Homework: A Guide for Teachers. (See Homework Tips for Teachers sidebar.) "If teachers regularly follow as many of the homework tips as possible, the assignments will seem more appealing to students," said Paulu.
"Teachers might want to remember too that no one assignment is apt to appeal to every single student in a large class of heterogeneous students," said Paulu. "However, most teachers can provide assignments that vary in style, format, and content. This assures that all students have some assignments that suit and interest them."
Paulu continued, "Teachers can also provide choices. Students may all need to master the same material, but they can do so in different ways. For example, one student might write an essay about the subject; another can create a video. Providing choices helps students feel they control parts of their learning, which enables some to enjoy an assignment more than they would otherwise."
TAKE-HOME TUESDAYS
Homework Tips
For Teachers
Author Nancy Paulu recommends these tips for teachers who give homework:
* Lay out homework expectations early in the school year.
* Create assignments with a purpose, and make sure students understand that purpose.
* Make assignments clear and focused.
* Create assignments that challenge students to think and integrate.
* Vary assignments. (Students get bored with the "same-old-same-old.")
* Give homework that makes learning personal (for example, assignments that allow students to draw upon their family, cultural, and community experiences).
* Tie assignments to the present. (Students often complain that they can't relate to assignments involving events that took place in the distant past.)
* Match assignments to the skills, interests, and needs of students.
* Use school and community resources.
* Match assignments to your style of teaching.
* Assign an appropriate amount of homework, and keep alert to how long students take to complete assignments.
* Encourage and teach good study habits.
* Provide constructive feedback.
* Give praise, and motivate.
 
Lyman Goding, principal of Plymouth (Massachusetts) Community Intermediate School, described a homework policy that his school has used for three years: "The Tuesday Sheet is one to two pages of information about projects, assignments, and field trips. Every student receives it once a week, on Tuesday. The parents know to expect this because the school puts out the word at every opportunity."
The school's large size -- 1,235 students in grades five through eight -- adds to the challenge of making students and parents aware of upcoming assignments. The students and teachers belong to "teams." Each team of teachers assembles on Monday to prepare the week's Tuesday Sheet. The sheet often provides tips on how parents can assist their children with schoolwork, such as things to do to help students prepare for a test or ways to start or plan for a long-term assignment. The primary goal of the Tuesday Sheet is to serve as a conversation starter among families, a means to avoid the standard "Nothing" answer to the question "What did you do today?"
According to Goding, staff members love the policy. "The original idea came from some staff members," he said. "They value the sheets highly as a communication tool with parents and families. The sheets help parents really participate in their child's education. For many [staff members], the Tuesday Sheet means not having to rewrite assignments or projects when a student is absent."
The only negative comment Goding has heard came from one student. When asked what he thought about Tuesday Sheets, he said, "I'm not so sure I like them. Now my mother knows too much!"
CALENDAR GIRLS AND BOYS
Rising Starr Middle School in Fayetteville, Georgia, gives its students even more advanced notice of assignments and tests to come. Instead of preparing a weekly handout, the school distributes six-week calendars.
"We send home a calendar at the beginning of the six-week grading period with all major tests and projects listed for all academic subjects," said Sharon Lynch, a seventh-grade language arts teacher at the school. "Parents love this and often express their appreciation. The calendar clearly states due dates and test dates for reference."
Because of the calendar, students know what they will be tested on and when, when projects will be due, and when the six-week grading period begins and ends. Lynch suggests that they are better able to plan extracurricular activities and can never say, "I didn't study because I didn't know we were having a test!"
With the calendar in place, Lynch has adopted a "no exceptions, no excuses" policy. Students are given a 100-point homework grade for the six-week grading period. She checks homework for completion as students are performing a warm-up for the day. If a student does not have a homework assignment, she pencils in an "H" in her grade book. At the end of the grading period, she counts the "H's," deducts five points each, and gets her students' homework grades.
"This system is easy to maintain, allows for the occasional 'busy night at home' for the student, and avoids the never ending excuses for homework not completed," Lynch stated. "Students do not need to explain to me why their homework is not done; they simply have a five-point deduction. I do not allow make-up homework, since the policy is already so lenient. Chronic offenders are easily spotted, and their grades are affected by the low score at the end of term. I have found this to be a hassle-free way to keep a check on homework and allow for extra practice, without stressing everyone out!"
KEEPING KIDS ON TASK
Indifference to the assignment and to the possibility of receiving a failing grade, lack of help at home, apathy toward completing assignments, and laziness -- those are just some of the problems eighth-grade teacher Cindy Shields deals with at Jefferson Middle School, in Columbia, Missouri. She has a unique method of fighting the challenges of student homework.
In her classroom, when students do not have a completed assignment, they must fill out a "task analysis sheet" (TAS). Shields devised her own sheet from one given to her by Victoria Cato at a National Council of Teachers of Mathematics conference. Students must answer the following questions about the assignment:
Was there anything that you did not understand about this assignment?
Did you have trouble getting the necessary books or materials?
How could this assignment be changed to make it more interesting?
What must you do to change your attitude about schoolwork?
What did you do instead of doing this assignment?
The students must write their answers in complete sentences, and Shields reads and discusses their responses with them. She feels that this means of dealing with incomplete assignments helps the students become more responsible for their learning. As they fill out the TAS, the students analyze their work habits and consider ways to improve.
"I am able to keep better records on the students' progress," she said. "If the work is not completed due to poor time management, I usually work with the student on improving work habits. If I receive more than two sheets from a student, I contact the parents. If the student is not doing the assignment from a lack of understanding or poor skills, I can use that opportunity to help the student on an individual basis."
One surprising outcome Shields reports is that several students have improved their work habits, solely because they do not like having to complete the questions on the TAS!
Cara Bafile
Education World®
Copyright © Education World

Last updated 02/24/2009
I made sure to incorporate the buzz word "differentiated instruction" into all of my interviews as I schlepped from town to town looking for my first teaching gig. Leather teacher's bag slung over my shoulder, armed with a plethora of textbook knowledge and little firsthand experience, I believed reiterating that I am onboard with teaching to each student's strength would land me that job.
It didn't.
It wasn't that the schools didn't believe in differentiated instruction—I wasn't hired because I didn't know how to put my money where my mouth was. I had no plans, no notion of how to put my ideas into action.
Therein lies the truest motivator: action.
We've all had those students who can learn but simply don't want to. We've witnessed wasted beautiful minds, nonchalance of talent and the refusal of effort. It is absolutely maddening because those students have the potential, the ability, but for whatever reason, their fire hasn't been ignited. As educators, we long to be that incendiary match, but it's much easier said than done, especially as the students get older.
Fortunately for me (and my parents—I finally moved out!), I was eventually hired as a high school English teacher. Using my experiences in the traditional and virtual school settings, combined with suggestions from my fabulous colleagues, we have compiled a list of our top 10 ways to motivate middle and high school students. While we would love to turn all learners from BLAH into BAZINGA!, sometimes a passing grade means success.
1. Get involved:
Coach a sport, help with the school musical, throw together a game of pickup in the gym. Spending time outside of the classroom gives teachers additional opportunities to act as role models and mentors. Students see them in a different light and earn a new kind of admiration and respect; this translates into more effort in class.
2. The VIP is an ally:
All kiddos have one, their Very Important Person. Think: girlfriend, grandma, coach. My husband had a student who was insistent he didn't need a high school diploma because he planned to work in his cousin's auto-body shop. My husband reached out to the cousin and asked for an ally, and they worked together to motivate the student into staying in school. Don't underestimate the worth of the VIP!
3. Positive reinforcement:
When a teacher rags on a kid or, worse, doesn't say anything at all, the student feels you've given up on him. Don't give up! Praise him when you can, take note of his effort, and help him understand how his actions are going to help him not only in the classroom but in life.
4. Be seen, not heard:
Walking into the building hunched over, barely containing disdain for the job, grumbling out to the parking lot the second the last bell of the day sounds. Kids aren't stupid, or deaf. If what teachers want is enthusiastic, hardworking students, we need to emulate that.
5. Build a rapport:
Ask about the student's hobbies, weekend plans, acknowledge birthdays. There are ways to show kindness and interest, and in doing so, teachers are building a solid foundation that usually extends far beyond the classroom.
6. Get in on the action:
When our students see us as people and not just teachers, they connect with us on a more personal level. Show up at your students' baseball games, or support the Math Team by buying one of their T-shirts! Students notice when their teacher is invested in the school. And though they may not like the subject, if the students like their biology teacher, they're more apt to work harder to make Mr. Bio Teacher proud.
7. Ownership:
Give students options in the classroom. They can choose a project to complete, or in upper-level courses, students can  create their own curriculum idea to study for an entire semester. If students have a hand in making decisions about their education, they are more likely to commit to them.
8. Goal setting:
Personal growth is just as important as formal education, and a great way to track that growth is to set realistic goals. The success in goal setting is not simply establishing them but holding students accountable for them. Take time to revisit those goals, discuss their progress, and redirect students' efforts when necessary.
9. Incentivize:
I don't know if you know this, but kids really like to eat. For fifth graders or seniors in high school, pizza goes a long way. A homework pass or a school-wide acknowledgment of their successes are great ways to give students a pat on the back and continue supporting and motivating them.
10. Use their strengths:
I used to be a math tutor (if you know me today, you're laughing hysterically because I've not correctly balanced my checkbook since 2002). Tutoring other students made me feel important, and because I'm a typical first-born overachieving people pleaser, I loved helping my teacher. Shockingly, not all students are this nerdy. But I bet you have a student in your class that can change the oil in your car, or who may be the greatest babysitter. Use their strengths, and not just in class. This is another way to build a solid rapport that you can hopefully use to motivate them into studying for their final exams.
Even if we can't turn every apathetic student into an enthusiastic one, motivating them enough to enjoy some aspects of school and work for that diploma is a great starting point. And who knows? Maybe you'll be one of the lucky teachers who reaches a student on a level that inspires him for greatness in other lifetime endeavors.
English teacher Stephanie Jankowski loves words, hates math and has a penchant for finding the funny in everyday life. Find more of Stephanie on her blog WhenCrazyMeetsExhaustion.com, Facebook or on Twitter  @CrazyExhaustion
Photo Credits: